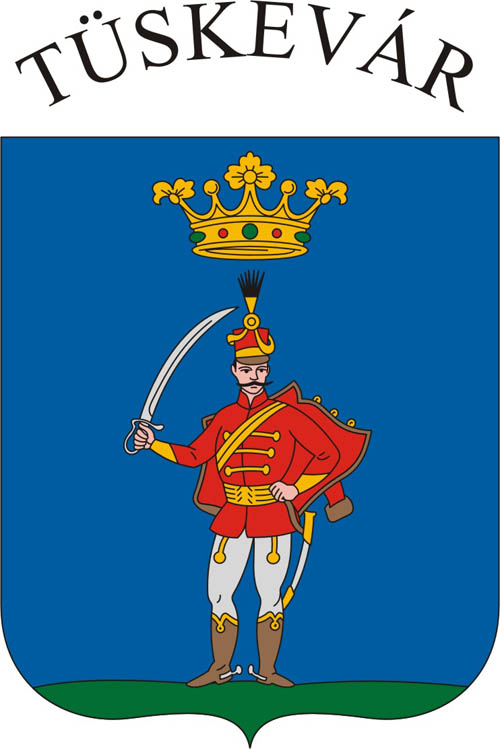 Tüskevár község címere
(Veszprém megye)

A községcímer a település régi, heraldikai szakmai szempontból tökéletes, szép címerének rehabilitálása: csücsköstalpú pajzs kék mezejében zöld pajzstalpon álló huszár, felemelt jobb karjában kardot tart, amely felett vörös és zöld ékkövekkel díszített arany heraldikai korona lebeg

The Coat-of-Arms of the Village of Tüskevár
(The County of Veszprém)

The settlement's coat of arms is the remake of the village's old, heraldically perfect seal. Shield erect and azure, its base is curved to a point. In field azure on ground vert the figure of a houssar is borne. In his dexter hand, raised, he is holding a sword. On the top a heraldic crown is borne encouped and it is decorated with gems gules and vert.